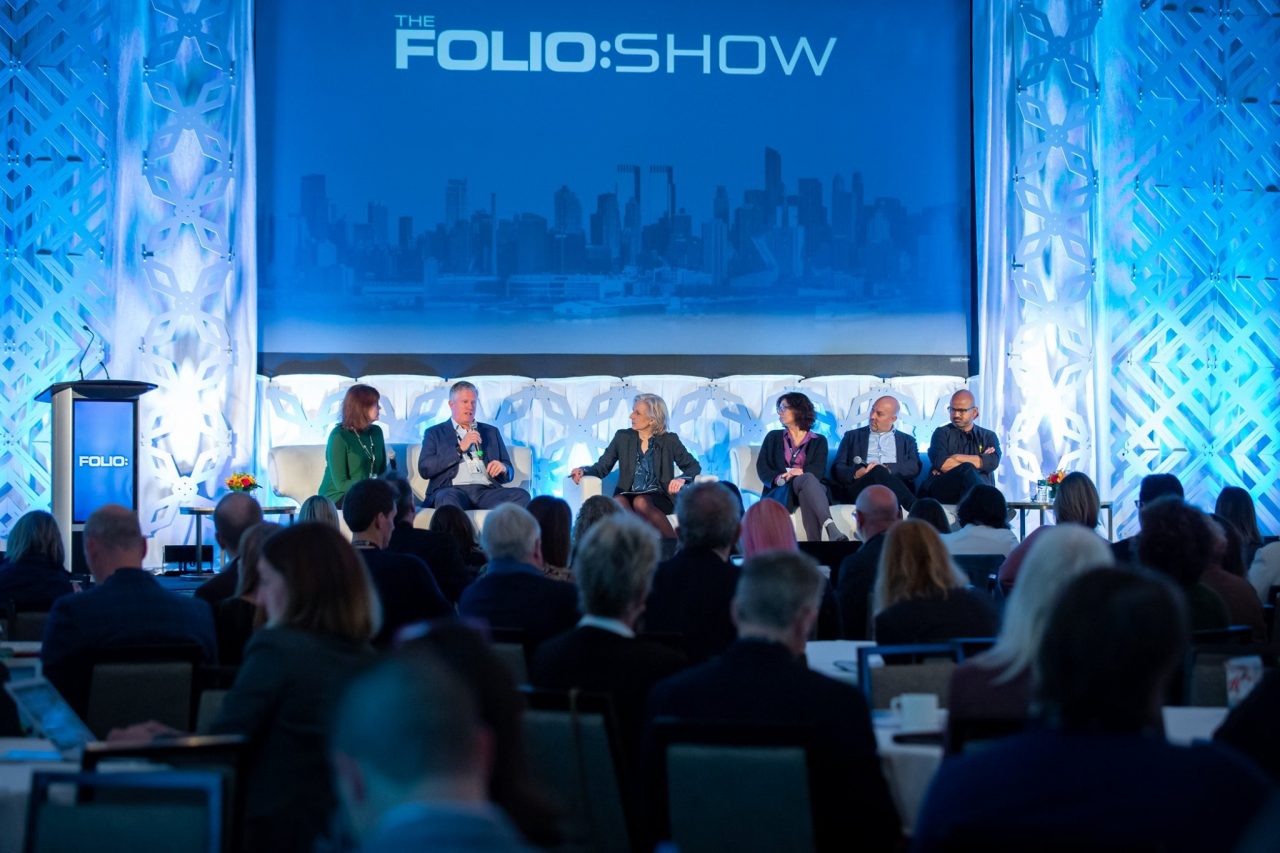 From emerging social networks and distribution channels, to evolving KPIs, to constant demands to become more data- and insight-driven, editing in the platform age is a complicated and ever-changing game. Luckily, the experts are here to help. For those of you who couldn't join us at the Folio: Show last month, we've pulled a few key insights into what some of the digital media pro's from our breakout sessions are thinking about when it comes to mobile and social media engagement, SEO, data and more.
Test everything for mobile.
What's actually resonating with consumers on their smartphones? For one thing, content with "snappy headlines" and "tight copy," according to Erin Weaver, director of audience development at Group Nine Media.
"Real estate is limited on mobile and social media," she said. "Know your character limits and keep all experiences mobile-friendly." This means limiting big walls of text to 1-2 sentences per paragraph, keeping ad units non-invasive and ensuring that all video includes clearly legible captions for muted viewing.
While Group Nine's editors all write on desktops and its video teams edit on desktops, everything the company publishes gets previewed on mobile devices before it goes live.
Mind your search terms.
If search traffic is a priority, topic and keyword data can be used to help inform every stage of content creation, said Lexi Herrick, associate director of SEO and data at SourceMedia. Editors can and should be looking to both internal analytics and external sources like Google Trends on a daily basis to identify what audiences are looking for and how their content can fit into the conversation.
"Keyword and topic insights won't tell us what to write," she said. "But they will tell us what people are interested in, and where."
When it comes to SEO, put those keywords up front.
Once the best proper for a story are determined, optimization isn't just about making sure they're plugged into headlines and site tags, said Mandy Velez, senior social media editor at The Daily Beast. URLs are one of the first places that Google caches for keywords, so they should be present there as well.
Furthermore, editors should look to rework headlines by placing keywords as close to the beginning as possible. The earlier in your headlines keywords are placed, the easier it is for Google search to find your story, Velez said.
The future of social media is communities.
This was the idea posited by Adweek social media editor Kimeko McCoy, citing the rise of TikTok, Facebook Groups (now used by more than 400 million people worldwide) with media brands increasingly taking on the role of the facilitator. Some of the ways McCoy and her team foster communities on social platforms include holding weekly #AdweekChat sessions on Twitter each Wednesday afternoon and deploying Adweek's editors and reporters to Reddit for  "ask me anything" sessions on topics the brand is covering.
Test your assumptions against data.
New York media's director of content strategy, Jill Hilbrenner, hit on similar notes in her session about cross-platform content strategies, reminding attendees to put audiences first and that platforms are only worth editors' time and effort if they're talking with people, not at them.
"Don't assume you know what works," she said, noting that editors' assumptions about what readers want should be tested against hard data, with predetermined KPI's in mind.
Audio is here to stay.
Podcasting and voice assistants aren't just shiny new formats for brands to experiment with; they could suggest a fundamental shift in the way people consume and interact with media, suggested Rachel Reed, senior innovation manager at Meredith Corp.
With 30% of Americans now listening to podcasts on a weekly basis, the medium is exploding thanks in part to the fact that podcasts can be consumed during times when other formats aren't necessarily feasible. Moreover, given that more than one-third of Americans now use smart speakers on a daily basis to ask questions, check the weather or listen to music, expect Voice Search Optimization (VSO) to become an increasingly used term in the publishing lexicon in the near future.
See more Folio: Show coverage here.
The post 6 Takeaways for Digital Editors from the Folio: Show appeared first on Folio:.
6 Takeaways for Digital Editors from the Folio: Show