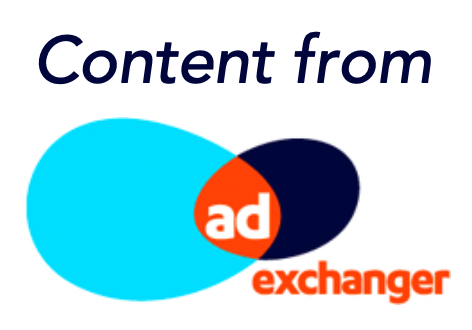 The content analytics company Parse.ly has long captivated publishers with its intuitive dashboard to track how articles perform. In October, the 10-year-old company added functionality that tracks conversions.
Parse.ly clients can now analyze the type of content people read before they convert. Then they can write more articles that drive the business results they want, like subscriptions, event sign-ups or product purchases.
In adding conversions, CEO Sachin Kamdar identified an opportunity to appeal beyond Parse.ly's traditional customer base of digital media brands.
While traditional pubs such as Bloomberg, Hearst, Condé Nast and NBC use Parse.ly, so do content-driven brands such as Ladders, WeddingWire, AngelList, Convene, Realtor.com and The Nature Conservancy.
Both groups want to track outcomes. As digital media companies shift focus from mass scale to engagement, they want customers that like their brand enough to pay for subscriptions, events and products. And marketers see an opportunity in content that establishes a dialogue with potential customers, especially as costs rise on platforms and the loss of cookies makes it harder to find them around the internet.
AdExchanger: Parse.ly just added a conversions tracker. Are you shifting to serve marketers, or staying focused on publishers?
Sachin Kamdar: Publishers are good at building audiences, and not so good at transacting them. Marketers have a lot of expertise and tech to get people to convert at the bottom of the funnel, but they are missing out on growing topline audiences. Parse.ly helps them build the best first-party, loyal audiences and figure out how to get them to transact. Marketers and publishers are meeting in the middle.
AdExchanger: What are Parse.ly's blind spots as browsers block trackers?
Kamdar: Safari is preventing our pixel from loading, which means we can't see the user coming to your site. We are actively working on a couple of solutions that will help them not just get around cookie blocking, but also get around things like ad blockers as well. There are technical ways to protect the privacy of the user and understand what's going on.
AdExchanger: What impact will privacy legislation have on your business?
Kamdar: The implication is more on the advertising side. How do privacy laws and browser changes affect my belief in reaching the right person through display ads? Do display ads take a hit? Do I spend more on platforms? Or do I grow my own identified audiences? 
AdExchanger: What's your take on the consolidation happening in media today?
Kamdar: There is a natural inclination for that to happen—they've raised a lot of money and need to see an outcome.
The broader content market is much bigger. You have companies like Acquia, that runs Drupal, which just got acquired for $1 billion by Vista Equity Partners. Salesforce invested in WordPress Automattic. Why are these companies that have been focused on marketing software investing in content companies? It's the next big thing. Content becomes the way you take control of your data, your experience and your messaging, in a way that ads just can't do.
AdExchanger: Publishers have smaller budgets than marketers, so it's harder for tech companies to focus on media companies. Are you moving to serve marketers as well?
Kamdar: We're still growing aggressively in the publisher market. We aren't segmenting the two, and we don't have a team that's going after publishers or non-publishers. Our team is focused on providing the best content analytics platform, because [marketer and publisher] needs heavily overlap.
To read the full interview at AdExchanger.com, click here.
The post Analytics Firm Parse.ly Expands to Track How Content Drives Conversions appeared first on Folio:.
Analytics Firm Parse.ly Expands to Track How Content Drives Conversions