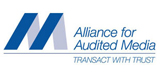 The Alliance for Audited Media connects North America's top advertisers, ad agencies, media companies and platform providers. Our members stand for trusted media analysis across all brand platforms—print, web, mobile, email and more—to make smart decisions. AAM delivers insightful, audited cross-media metrics that matter.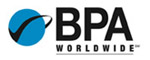 BPA Worldwide is the global industry resource for verified audience data and media knowledge. BPA delivers consumer and business media audits of unsurpassed rigor, objectivity, accuracy, transparency and timeliness-audits that provide solid assurance for both media owners and media buyers. For media buyers and owners all over the world, BPA helps turn assurance and insight into advantage.
The MCMA – is the Media & Content Marketing Association, formerly the Fulfillment Management Association and the NTCFI – The National Trade Circulation Foundation. MCMA was created to meet the challenges of today's magazine publishing industry including the B2B segment.