Connected device adoption has increased significantly over the last decade as new categories of connected devices become available to consumers. Devices can be categorized into computing, entertainment, smart home, connected health & other emerging devices. Computing segment has nearly complete penetration in broad band households, entertainment device have reached saturation though penetration rates are much lower. Smart home and connected health devices are still relatively young in their evolution and growing steadily over the last five years. More importantly the computing and entertainment segment has seen a multifold increase in number of devices per house hold over the last decade from 4.1 devices per household to over 8.3 (ref Park Associates Research). Smart Home devices are used for security and safety, utilities management and convenience and include devices such as IP cameras, video doorbells, door locks, smoke detectors, outdoor lights with cameras, thermostats, smart plugs / adaptors, sprinkler systems, water leak detectors and many others. Connected health includes medical and wellness devices such as exercise equipment, pedometers, fitness trackers, smart watches, pill boxes, pulse oxy-meters, digital thermometers and numerous others.
Most devices are accompanied with a complementary support services and a warranty period for the hardware. Paid support services, post complementary support are available from a variety of service providers and in some cases from the original device or technology provider as well. Device brands are facing severe competitive pressures and offering technical support is increasingly becoming a key differentiator to build customer loyalty but is also challenge cost wise. Consumer use of professional support is driven by factors such as number of complex devices in the household, number of issues faced and attitudes towards self-help and professional support.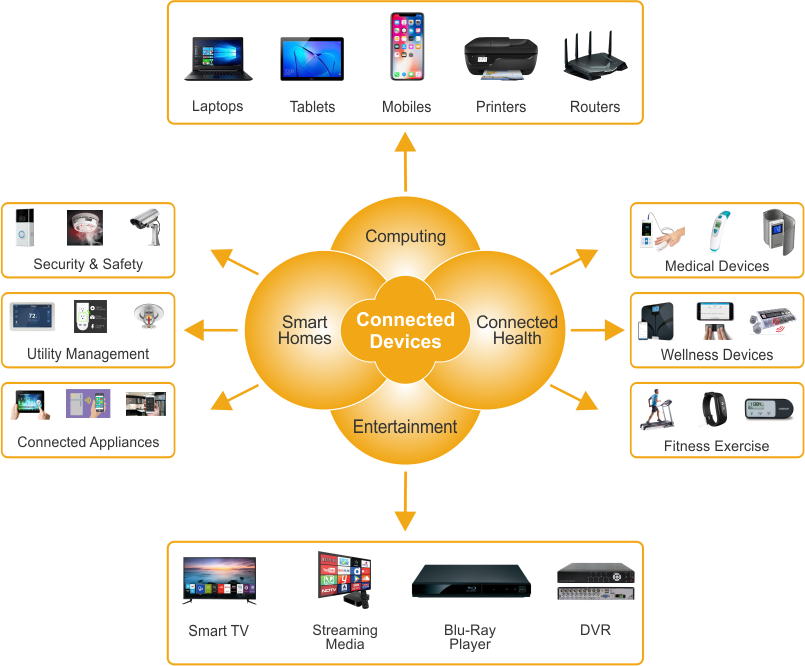 Lester (DBA GuruAid) is an independent remote technical support service where we give brand agnostic (post warranty / post complementary) tech support services. Our solution is a one-stop-shop for a variety of issues across brands, devices and software technologies that are delivered online so consumers have the benefit of support from the convenience of their homes twenty four hours a day, seven days a week – all at a compelling value.
Support for Computing & Entertainment Devices
GuruAid support services are focused around computing and entertainment devices. Shipments of both computers and mobile devices have grown globally. The support industry will continue to grow for computers and mobile devices as a steady pace based on computer, mobile and tablet sales forecasts by DRG (Daniel Research Group). This growth is driven by changing user form factor preferences, significant increase in replacement rates and growth and structural changes in the US economy. Approximately 20% of US households purchase technical support subscriptions every year. (ref Park Associates).
The support opportunity for independent providers for connected health and smart homes devices will evolve with greater adoption and penetration of these devices and is currently in its early days.
| Unit sales (millions) | 2018 | 2019 | 2020 |
| --- | --- | --- | --- |
| | Expected | Forecast | Forecast |
| Desktop Computers | 17.2 | 16.8 | 16.0 |
| Mobile Computers | 48.0 | 52.0 | 54.0 |
| Tablets | 47.6 | 46.9 | 47.3 |
| Smart Phones | 206.2 | 234.1 | 254.7 |
| Total Computing | 319.0 | 349.8 | 372.0 |
*Sources – CompTIA, DRG, ParkAssociates, GTDC, Nasscom

Industry Associations & Resources