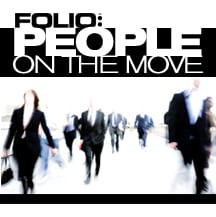 Earlier this week, Active Interest Media, publisher of Better Nutrition, Yoga Journal and a slew of recently acquired former F+W titles, among many others, announced the launch of NatuRx, a new print and digital media brand with a self-described mission of "educating health-conscious consumers about cannabis."
Led by managing director Jonathan Dorn, who has held numerous executive and editorial roles at the company since joining as EIC of Backpacker in 2007, and GM of retail Rob Lutz as publisher, the first issue hits newsstands Sept. 26 with an initial run of 200,000-250,000 copies and a quarterly frequency, with a goal to expand it to bimonthly after the first year, according to Dorn.
Dorn said that AIM's national reach and the magazine's focus on wellness will be key differentiators in an increasingly crowded cannabis media space, adding, "I'd also say that we're going to be much more service oriented than most mags … [focused on] cannabis science, health, legality and products, of course, but we'll also do travel, dining, nutrition, fitness and workplace stories—through the lens of cannabis know-how."
Joining the company to head up NatuRx as editor-in-chief will be Peter Moore, who spent 20 years on the editorial team at Men's Health before leaving then-publisher Rodale Inc. in 2015, and was articles editor at Playboy from 1986 to 1995. Bryan Nanista, creative director of Catapult, the company's content studio, will also serve as NatuRx's creative director. And Christina Erb—also from Catapult—has been named managing editor. 
On the digital side, AIM's VP of digital products and platforms, Katie Herrell, will take on oversight as digital director, while Maureen Farrar, a longtime wellness and fitness magazine editor who manages AIM's CleanEating.com and BetterNutrition.com, will handle the day-to-day as digital editor.
Here are the rest of this week's people on the move…
Meredith Corp.'s Food & Wine hired Khushbu Shah as its new restaurant editor, effective Sept. 30.
Shah was most recently senior food editor at Thrillist, with additional bylines in GQ, The New York Times and The Washington Post over the past year. Prior to Thrillist, she was deputy food editor at Mic and a staff writer at Eater.
Currently based in Brooklyn, Shah will relocate to Los Angeles in 2020 to work out of a new, third Food & Wine office there, according to a Meredith Corp. announcement (Food & Wine has been located in Birmingham, Ala. since being moved there in 2017 by then-owner Time Inc., but much of its business side is based out of Meredith's corporate headquarters in New York).
"I grew up reading the magazine and can't believe I get to help lead and shape the brand's restaurant coverage," said Shah in a statement. "The team cares so deeply about what they do, and I'm looking forward to working with people who are as invested in food—and the people who make it—as I am."
She replaces Jordana Rothman, who had been the magazine's restaurant editor since 2016. A Meredith Corp. spokeswoman confirmed that Rothman has left the company, but didn't get into specifics.
Over at Penske Media Corp., WWD announced a series of editorial hires and promotions:
Media editor Kali Hays, who has been in that role since 2018 and first joined WWD in 2017, was promoted to senior business reporter, west coast.
Kaley Roshitsh, who joined the brand a year ago as business reporter, strategic content development, was promoted to sustainability reporter, covering fashion, beauty and retail.
Additionally, freelance writer and former W magazine correspondent Ryma Chikhoune joined WWD's Los Angeles office as west coast eye/beauty correspondent.
And Alexandra Pastore, an account executive at PR firm Jonesworks, was hired as business reporter, strategic content development.
Elsewhere at Active Interest Media, Pete Sheinbaum was hired as SVP of digital media, responsible for "multiple new marketing, editorial, and membership initiatives" across the company.
A press release highlights Sheinbaum's prior experience in digital media, including as COO and later CEO of the now-defunct DailyCandy.com, which was sold to Comcast in 2008; founder and CEO of audience engagement platform LinkSmart, which was sold to affiliate marketing company VigLink in 2014; and most recently, founder and partner at ad agency Work in Progress.
"As a successful entrepreneur, Pete has a deep understanding of business formation and how to scale businesses, digital strategy, management, operations, and finance," said AIM president and CEO Andy Clurman in a statement. "He's a key addition and we're excited to have Pete's unique perspective and vision on our leadership team."
G/O Media—parent company to Deadspin, Gizmodo, The Onion, The Root and Splinter, among others—named Larry Mlawski its new head of programmatic and ad ops, effective immediately. He'll report directly to CEO Jim Spanfeller, who said in a statement that Mlawski's "history of delivering exceptional results and financially sound recommendations" will be valuable as the five-month-old company aims to grow its programmatic advertising revenue.
Mlawski arrives from Readers Digest parent Trusted Media Brands, where he spent the past year as VP of revenue ops. Prior to that, Mlawski was at LinkedIn, where he held various ad ops roles from 2013 to 2018, and he also spent about three and a half years as director of digital media sales, ad ops and vendor relations at Fox News up until 2010.
Rebecca Greenfield, a reporter at Bloomberg since 2015, announced that she's taking on a new role overseeing the brand's diversity coverage. Meanwhile, Janet Paskin, who since 2016 has led Bloomberg's editorial teams covering sports business and workforce and management, announced that she's moving to Hong Kong to join managing editor Michael Patterson's team there.
Talking Biz News reports that the Financial Times hired former longtime Bloomberg journalist Faris Khan as managing editor of P&C Specialist, a subscribers-only publication within the FT's Money-Media division that covers the property and casualty insurance space.
The Correspondent—the new English-language edition of the Dutch news site de Correspondent—hired meteorologist and climate journalist Eric Holthaus as a correspondent. Nieman Lab has more on the backstory there.
Tom Larranaga joined PR News—a sister brand to Folio:—as publisher. Larranaga arrives from ALM Media, where he spent the last four years, most recently as director of strategic partnerships and business development.
The post Active Interest Media Gets Into Cannabis | People on the Move appeared first on Folio:.
Active Interest Media Gets Into Cannabis | People on the Move