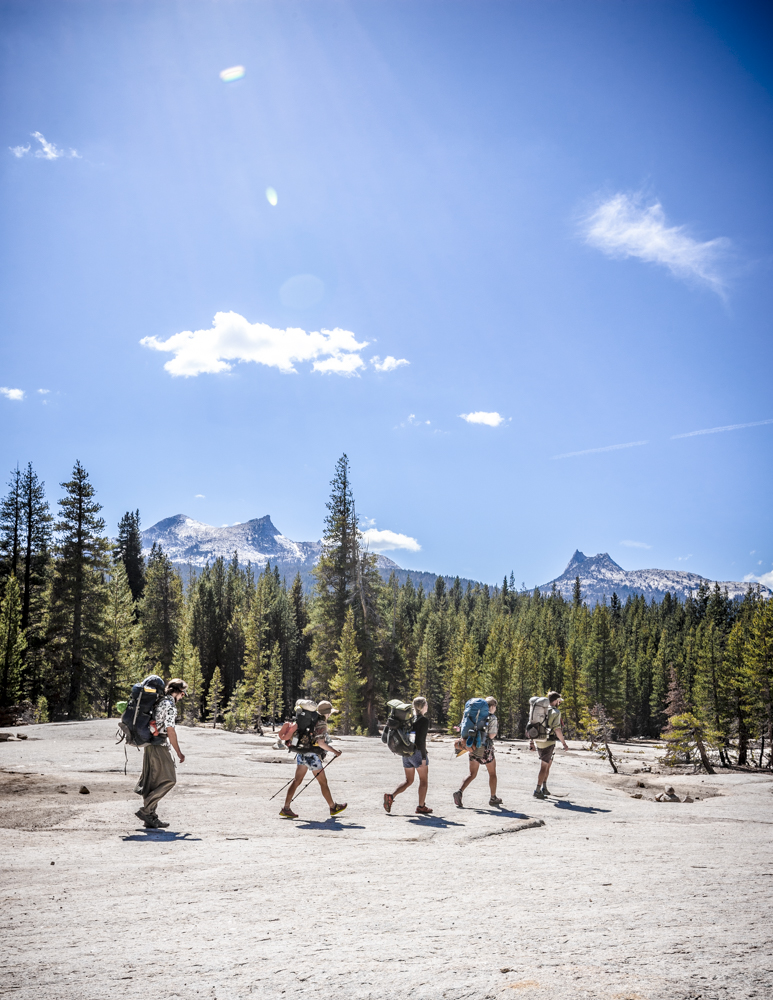 Requiring deeper insights and data, broader access to audiences and agency-like services from publishers, brands are becoming savvier about their marketing investments across the board, and publishers are responding to that trend by leveraging their expertise and audiences.
B2B and consumer media brands are known experts in a given industry or topic, allowing them to promote their authority and audiences to brands. In recent years, this has evolved into an entire suite of existing in-house marketing services, and publishers are increasingly transitioning into the role of a creative agency. Collectively, this is creating a one-stop shop for brands that want to partner with influential publishers on marketing.
Active Interest Media launched their marketing services arm, Catapult Creative Labs, three years ago after chief innovation officer Jonathan Dorn continued to hear frustration among clients.
"Jon kept hearing from a lot of our partners that they couldn't find a good creative agency that could help them accomplish their [marketing] goals and understand their space," says Kelly Blake, VP of Catapult Creative Labs. "Manufacturers who are advertising or partnering with us at different levels, they couldn't find a creative agency that could help them execute collateral and other things they needed that were speaking truthfully and authentically with them."
Publishers like Active Interest Media have begun to recognize the power of catering to a brand's marketing needs through customized packages that use their existing resources. Marketing services has become a tactical approach that begins with developing an internal team well-versed in the totality of a publisher's offerings, and succeeds by promoting industry expertise, leveraging audience and a consultative approach that allows for customization.
As brands reconsider their media investments, these types of white-glove services are generating new revenue and expanding the publisher/client relationship.
Internal Teams
In September 2017, Government Executive Media Group (GEMG), a division of Atlantic Media, launched its content marketing agency, Studio 2G, which describes itself as "a team of journalists, producers and marketers obsessed with telling brand stories in ways that appeal to the most influential in government."
The team is the conduit in speaking to government leaders on behalf of brands. Deploying campaigns via Government Executive's existing distribution channels, Studio 2G provides strategy consultation and workshops, content creation, digital distribution, social media and analytics.
"Our clients value [the fact] that by working with Studio 2G and Government Executive, they have one single point-person to manage their campaign, from the brainstorming of how best to tell their story to the creation of that content to the distribution to their target segment," says Christine Mitchell, senior VP of product and operations at Atlantic Media.
Elsewhere in the B2B sphere, EnsembleIQ, a network of 20-plus media brands that serve retail, consumer goods, health care, food service, pharmacy and hospitality industries, strives to "solve big problems and inspire bold ideas," carrying over into their EIQ BrandLab team, within the company's "Insights & Innovation" group.
The team serves as a strategic consulting and media partner for brand clients, working in tandem with its research services and customer success teams and employing marketing strategists, creative storytellers and graphic designers.
As Tanner Van Dusen, EnsembleIQ's chief innovation officer and head of the Insights & Innovation group, puts it, "More than an in-house creative agency, EIQ BrandLab is an end-to-end engagement catalyst connecting powerful ideas to innovative executions to the influential audiences and business leaders who can take action on them.
Industry Expertise and Audience
Marketing services has become a successful move for publishers in part because of their expertise in a given area, and showcasing this expertise is an integral component in acquiring potential partners.
"Most of our clients learn about our unique research and custom marketing capabilities through their work with our sister magazine brands and The Path to Purchase Institute," says Van Dusen, referring to EIQ's membership platform for consumer goods industry pros. "They know that we have deep editorial expertise in retail, technology, hospitality and healthcare and are intrigued about how we can leverage this expertise to help them tell their own unique stories in ways that resonate with their core customers."
Studio 2G and Catapult are no different. Studio 2G promotes over 50 years in government marketing, reaching key decision makers, while Catapult maintains a strong position in its enthusiast communities by actively participating in them.
With expertise comes loyal and engaged audiences, and in Studio 2G's case, they are tapping into 1.9 million government leaders on behalf of their clients.
"Studio 2G allows our clients to leverage our insights of what this niche audience cares about and how best to get a message through to them–for the goal of helping our clients get their brand messaging through to their targeted government decision-makers," says Mitchell. "That is one of the biggest values we provide to the marketer–our expertise in the space to hyper target content to this niche audience in a way that resonates with them."
For Catapult, it comes down to understanding the language or culture of the audience a brand is trying to reach.
"Consumers can have a high bullshit meter, right? I don't think that [brands] want that integrated within their branding," says Blake. "We bring authenticity to the table." 
Customization
Marketing services knows no end to a solution-oriented campaign; there is no set package and no one-size-fits-all approach. Before a campaign can get underway, publishers must fully understand a client's goals.
EIQ begins most custom engagements with discovery and analysis to garner a deep understanding of a clients' market and the customers they serve. Researchers and strategists work closely with client teams to translate these insights into actionable strategies and branded communications. Finally, the creative vision is brought to life by the EIQ BrandLab team. Additionally, EIQ works with a toolbox of products, services and strategies that they have proven to work for their audience based on client needs.
"Most clients ask us to work with them to develop a full-year or even 18-month communication strategy to maximize their ROI," says Van Dusen. "This allows us to fully leverage their custom research learnings and ensure that their communications ladder to a larger, more cohesive strategic platform versus a series of one-off project work with a disconnected focus."
One such campaign was created in partnership with Aperion, a technology provider to food retailers, to develop unique content to convert a target audience. EIQ BrandLab and Progressive Grocer created a multi-part, six-month campaign with SEO and various forms of high-impact, interactive content on digital transformation in retail.
Catapult highlighted its expertise and authenticity in an extensive campaign for the outdoor apparel brand Merrell inspired by "trail magic," or unexpected acts of kindness experienced in the hiking community. Blake explains it was created to push Merrell as a leader in that community.
"This was a year and a half of creating content through executing experiential opportunities and then amplifying the stories through Backpacker magazine's digital platforms: Facebook, Instagram and email newsletters," says Blake.
---
---
Marketing services, as one would imagine, does not come with standard pricing. According to Van Dusen at EIQ, prices might range from an individual creative execution at a few thousand dollars, to an integrated research and socialization campaign, which could run into six figures.
Both Blake and Van Dusen attest that as publishers they will consider a variety of options to best serve brands.
"We are so customizable; we're not really trapped in the sort of agency-speak of, 'we have to partner with someone as agency of record' or 'we need to have set retainer or a certain amount of time,'" adds Blake. "We can really structure the partnership to what's best for the client."
The post How Publishers Are Leveraging Their Media Brands for Marketing Services appeared first on Folio:.
How Publishers Are Leveraging Their Media Brands for Marketing Services