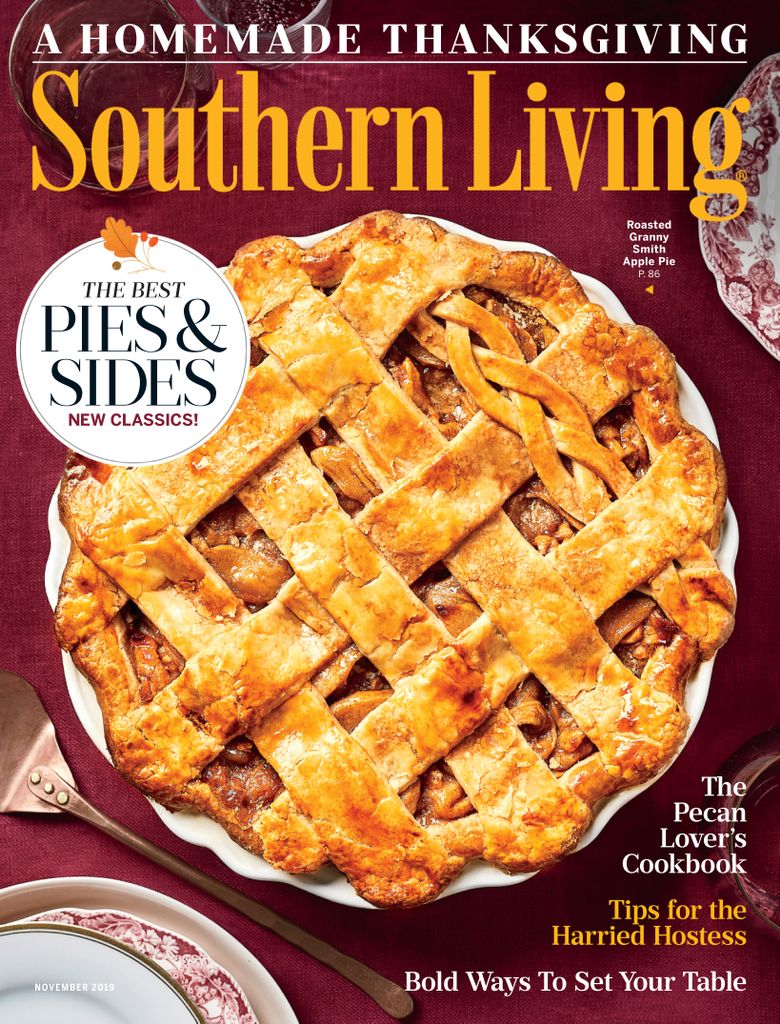 Just two months after the company's fiscal 2019 earnings report saw its share price tumble 23% in a single day, Meredith Corp. revealed a somewhat optimistic forecast for the company's print magazine business in its Q1 2020 report, covering the period from July 1 to September 30.
On an earnings call Thursday morning, executives said that while the company plans to center much of its investment around video and e-commerce going forward, it's also predicting rebounds in both newsstand revenue and print advertising for a magazine portfolio that's been streamlined through a series of divestments, frequency changes, repositionings and new launches over the past two years.
Overall, Meredith maintained the more conservative outlook that it originally communicated in September at the end of its 2019 fiscal year, saying it still expects earnings from continuing operations to range from $197 to $212 million over fiscal 2020, or $2.58 to $2.88 on a per-share basis.
In the national media group, which houses all of the company's magazines and related digital brands, Meredith reported an operating profit of $28 million for the quarter, up from $18.1 million a year ago, even as overall Q1 revenue slipped from $560.6 million last year to $532.9 million this year. The company says it reduced the group's expenses by a further 7% over the last three months, after spending much of the past two years selling off non-core assets and trimming staff in less profitable areas of the business.
Print advertising, still the group's largest source of revenue, fell 13.4% to $160.4 million, while digital advertising increased 7.9% to $91.6 million.
But on the earnings call, president and CEO Tom Harty said he was "encouraged" by trends in the company's print advertising business, and that he expects year-over-year growth in print advertising revenue in Q2 after certain adjustments are reflected, including the shuttering of Family Circle and Martha Stewart Weddings, the transitioning of Coastal Living, Traditional Home and Rachael Ray Every Day to a more newsstand-focused revenue model and the upcoming debut of the company's newest magazine featuring the stars of the HGTV show Property Brothers.
EatingWell, InStyle, Real Simple and Southern Living, Meredith noted, all saw year-over-year increases in print advertising in the first quarter.
Harty added that he doesn't anticipate making additional significant changes to the company's magazine portfolio over the next nine months, but that Meredith will be continually evaluating which titles are better suited to a more newsstand- or subscription-based model, and which can continue to survive primarily on print advertising.
"As we see decreased advertising demand or volume over time, we plan to change the portfolio and look at opportunities to increase our consumer revenue, like charging people more money on the newsstand for specific titles, as we are doing with the Property Brothers and Magnolia Journal," he said. "It's really kind of a financially driven analysis to figure out when the model flips for a specific brand from being more advertising-driven to more consumer-driven, and we're looking at that over time."
The Magnolia Journal, whose quarterly issues retail for $7.99, sold nearly 675,000 copies on newsstands in the first half of 2019 alone, according to data from the Alliance for Audited Media, on top of a subscriber base that's risen to just under 900,000 in the two years since the magazine debuted. Meredith has been candid about applying the same model to its upcoming Property Brothers launch.
On the consumer side, subscription revenue fell 6.3% to $150.5 million, while newsstand revenue actually increased 8.9% to $42.6 million.
Harty said much of the $50 million in strategic investments that the company outlined in its full-year 2019 report will be directed toward video and digitally-driven consumer revenue (it has seen "significant growth" in e-commerce), and that Meredith hired about 100 new employees in Q1 to support expansion in these areas, with an additional 200 new hires planned.
After selling off Money.com and its majority stake in ad tech firm Viant within the past month, Harty added that the company is still pursuing sales of two other former Time Inc. properties: sports site FanSided and the OTT video service Xumo, as it looks to reduce its $2.39 billion in long-term debt.
The post Meredith's Vision for the Future Includes Growth in Print Advertising, Newsstand Revenue appeared first on Folio:.
Meredith's Vision for the Future Includes Growth in Print Advertising, Newsstand Revenue