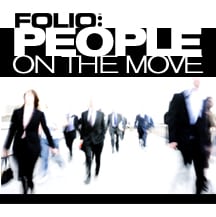 The New York Times announced last week that Adam Hargis is taking over as publisher of T: The New York Times Style Magazine. Hargis has spent the last five years the Times, most recently as an associate publisher of T.
Hargis will work alongside T's editor-in-chief, Hanya Yanagihara, who said Hargis's "tenure at The Times has been distinguished by his dedication, ingenuity, and passion for the magazine." Prior to joining The New York Times Company, Hargis had worked with CNBC, NBC and Vs. magazine.
"With Hanya's editorial vision, T has established itself as a powerful arbiter of culture, elucidating the influential, thoughtful role that creativity, style, beauty, art, design, and travel play in our evolving world," said Lisa Ryan Howard, SVP and GM of media at The New York Times Company, in a statement." Adam has a clear understanding of T's value for luxury brands and how T connects them to what matters in the world around us. His dedication and commitment to The New York Times over the past five years has proven invaluable, and I'm thrilled to welcome him in this leadership role." 
Here are the rest of this week's people on the move…
Meredith Corp.'s CFO, Joe Ceryanec, announced this week that he plans to retire in early 2020, following a transition period. Prior to joining Meredith in 2008, Ceryanec worked at KPMG and Ernst & Young before spending 12 years at telecom provider McLeodUSA. 
"Joe's accomplishments include prominent roles in negotiating and securing financing for several large acquisitions," said Meredith president and CEO Tom Harty in a statement. "These include Time Inc., Allrecipes.com and several others in our National Media Group, as well as television stations in Phoenix, St. Louis, Mobile and Western Massachusetts for our Local Media Group. Joe is well respected by the investment community, and has been a sound financial steward for our shareholders."
Meredith will conduct a national search for Ceryanec's successor.
Harvard Business Review announced Sarah Moughty as its new managing editor, overseeing the editorial and digital product teams. Moughty joins from the public radio program "Marketplace," where she served as the executive director, digital and previously spent 17 years in various roles at PBS's "Frontline." She will begin at HBR in late October.  
Also joining HBR is Anne Noyes Saini, who was named a senior audio producer. Saini previously worked as senior producer at Stitcher, producing the "The Sporkful" podcast. At HBR she will provide editorial guidance on podcasts and create new podcasts and other audio offerings for the "HBR Presents" network. She also starts this month. 
Chris Dixon, Vanity Fair's creative director, announced that he will leave the magazine; staying on until November 22 as the magazine transitions to a successor, according to The Hollywood Reporter. After arriving from New York magazine in 2011, Dixon created an aesthetic that has defined the brand, executing the magazine's recent design overhaul under the direction of Radhika Jones, who took over for Graydon Carter as editor-in-chief in 2017. 
Georgia Frances King, ideas editor at Quartz, is leaving the outlet to freelance full-time, she announced this week. Formerly the editor of Kinfolk, King says she's shifting focus to books, podcasts and public awareness campaigns.
Hodinkee, the magazine for watch enthusiasts, announced the hire of Joe Thompson as its first executive editor. Previously serving as editor-at-large for the publication since 2017, the 40-year watch journalism veteran will oversee day-to-day editorial operations, reporting to editor-in-chief Jack Forster. 
Chris Stone is leaving his post as Sports Illustrated editor-in-chief after spending the last 15 years with the brand. Succeeding Stone are current editors Steve Cannella and Ryan Hunt, who will serve as co-editors-in-chief, according to The Wall Street Journal.
The post NYT Names New T Magazine Publisher | People on the Move appeared first on Folio:.
NYT Names New T Magazine Publisher | People on the Move