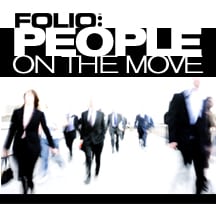 On Wednesday, Meredith Corp. announced several moves within its National Media Group, concurrent with the shuttering of 87 year-old Family Circle, which it had owned since 2005.
"These promotions and appointments align top talent with many of the leading brands in the industry," said Doug Olson, president of Meredith Magazines. "We are excited about what these talented leaders bring to their new brands and the career growth opportunities created in the process." 
On the editorial side, Liz Vaccariello was named VP/editor-in-chief of Real Simple, moving from Parents where she served in the same role since joining the company from Reader's Digest in 2016. Replacing Vaccariello as editor-in-chief of Parents is Julia Edelstein, who had been serving as executive editor of the title. Moving from Family Circle are former EIC Cheryl Brown, who who will serve as executive editor of Health, reporting to EIC Amy Conway, and former executive editor Rory Evans, who will now serve as executive editor of Real Simple.
On the sales side, Agnes Chapski has been promoted to VP/group publisher of InStyle, Shape, and Health, having previously serving as publisher of InStyle since joining the company from Sandow earlier this year. Daren Mazzucca will now have direct oversight of Martha Stewart Living in addition to Real Simple, as VP/group publisher of both titles. Karla Partilla, VP/publisher of Rachael Ray Every Day, is taking on additional oversight of Allrecipes. Also stepping away from Family Circle is Brendan Smyth, who returns to Health as publisher.
In his new role, Smyth succeeds Maria Jakubek, who will now serve as executive director of sales for People, focused on East Coast ad sales. David Ginsberg, who had been publisher of Allrecipes, is moving over to People as integrated account director. Finally, Real Simple sales director Lizzie Meier Utt was promoted to eastern advertising director.
The announcement from Meredith makes no mention of current Real Simple editor-in-chief Leslie Yazel or Martha Stewart Living publisher Christine Guilfoyle.
Earlier this week, Meredith also announced the hiring of Daphne Kwon as chief strategy officer. Reporting to president and CEO Tom Harty, Kwon will work on developing digital activities for the company, as well as advise on potential mergers and acquisitions. Kwon previously spent two years as CFO of Goop.com and six years as CFO of Oxygen Media. Kwon's appointment is effective November 4.
Here are the rest of this week's people on the move…
A former creative director for W Magazine, Dennis Freedman, has been named consulting creative director at Surface Media, whose parent company, Future Media Group, acquired W from Condé Nast earlier this year. The announcement was made by Surface Media editor-in-chief, Diane Solway, also formerly of W Magazine, who will work with Freedman to expand the company's magazines—including Surface and Watch Journal—digital platforms, live experiences and strategic partnerships.
Freedman had served previously served as the founding creative director of W magazine, where he worked with Solway for several years. Most recently, he was creative director of Barneys New York. 
Tracy Kane has been named chief administrative and legal officer at Endeavor Business Media. In this newly created position at the Nashville, Tenn.-based B2B media company, Kane will develop company-wide strategies for organizational effectiveness. She will continue to serve as the point for all legal, human resources, compliance, corporate acquisitions and integrations, as well as enterprise risk management. Kane joined Endeavor Business Media as general counsel shortly after its formation in early 2018, and was promoted to executive VP of organizational health the following July.
The Atlantic promoted Julie Beck to editor of the magazine's family section, which launched last year. Since 2013, Beck has served as an editor and writer with The Atlantic, and last year was named senior editor covering family and education.
Forbes announced the promotion of Luisa Kroll to executive editor. A 23-year veteran at Forbes, Kroll moves into this newly created role to oversee in-depth news coverage as well as new editorial initiatives across the brand. While at Forbes, Kroll has covered the world's billionaires, as a writer and editor; most recently specializing in the magazine's wealth lists, including "America's Most Successful Self-Made Women."
Helen Hollyman has been named editor-in-chief of Thrillist, where she will lead the editorial team in covering food, drink, travel and entertainment. A James Beard Award winner, Hollyman was a co-founder and served as editor-in-chief of Vice Media's "Munchies." Flexing her expertise in food journalism, Hollyman most recently managed her own international consulting agency specializing in brand strategy for food, travel, and lifestyle. At Thrillist, she will report to chief content officer, Meghan Kirsch, who joined the brand from Vice Media in July, along with executive food editor Nicole A. Taylor.
Flying magazine named Julie Boatman editor-in-chief. Replacing Stephen Pope, who exited in August, Boatman first joined the magazine back in May as associate editor. Her career in aviation and aviation writing will prove valuable to lead the brand, according to Shawn Bean, VP and editorial director at Bonnier Media. Prior to Flying, Boatman oversaw her own marketing and consulting company, JulietBravoFox Media, and worked at Jeppesen Sanderson as manager of the Aviation Training Solutions group and an editor.
The global travel intelligence media brand Skift announced the hire of Nancy Trejos as hospitality editor. An experienced travel writer, Trejos moves from the USA Today where she reported on travel and hotels. Prior to that, she contributed to The Washington Post, Latina magazine and The Los Angeles Times.
The post Real Simple and Parents Get New EICs in Meredith Shakeup | People on the Move appeared first on Folio:.
Real Simple and Parents Get New EICs in Meredith Shakeup | People on the Move