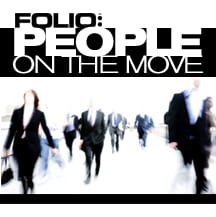 Refinery29 hired Gabrielle Korn as fashion and culture director, responsible for building the young women's brand's voice in style, culture, identity, and world events, while also growing its digital audience.
Korn previously served as editor-in-chief of Nylon prior to its sale to Bustle Digital Group in June. In that role, she was credited with expanding the brand's coverage to be more inclusive of racial diversity, LGBTQ, and body positivity content. Korn previously worked with Refinery29 as beauty editor before joining Nylon in 2014.
"As an experienced storyteller and champion of inclusivity, Gabrielle has always been a prime example of Refinery29's mission to motivate and inspire women through their own unique identity and personal style," said Christene Barberich, global editor-in-chief and co-founder of Refinery29. Korn will report directly to Barberich, starting November 18.
Here are the rest of this weeks people on the move:
TIME announced three new hires to advance marketing and partnerships:
In New York, Matt Stevenson steps on as VP, progress marketing. Stevenson arrives after spending the last seven years at Condé Nast, where he co-founded the WIRED Brand Lab.
Steve Clancy, a Time Inc. veteran, re-joins TIME as senior director, marketing activation, where he will oversee the execution of sold programs across all TIME platforms. Clancy was recently the head of Project Management with Episode Four, a New York-based brand experience agency, and previously served as the director of activation at Bloomberg Media.
TIME also hired Mike Duffy as director of partnerships, putting a focus on tech and telcos, based in London. Previously with the Financial Times and Forbes, Duffy built out sales in the technology category for both brands, securing partnerships in content, display, live events, and research. Duffy moves to TIME from Web Summit, where he served as head of partnerships, overseeing the brand's global technology summits.
The New York Times reported Monday that Christopher Beha will take the helm as editor of Harper's Magazine, effective October 28. Beha, a former intern, is a published author and essayist who has served as executive editor of the magazine since 2014. Beha succeeds former editor James Marcus, who exited in March 2018 after two years in the role. Longtime editor Ellen Rosenbush, who had been serving as editorial director in the interim, will remain as editor-at-large.
Meredith Corp. hired Jason Burnett as executive editor of Allrecipes.com, reporting to Michelle Edelbaum, director of content strategy within the company's food vertical. Burnett previously served as digital director of Flower Magazine, and spent eight years as a digital content specialist within Time Inc.'s lifestyle group, responsible for MyRecipes.com and CookingLight.com. Most recently, he founded the online brand Oyster Obsession.
Amanda McMaster has been appointed managing director of the Specialized Information Publishers Association (SIPA), a subsidiary of the Software & Information Industry Association (SIIA). In this capacity, McMaster will work with members to develop new programs and initiatives, professional development, and to create new partnerships. McMaster previously spent nine years at the Consumer Technology Association (CTA), where she most recently served as senior director of its CES Conferences.
The post Refinery29 Brings in Ex-Nylon Editor, TIME Makes 3 More Hires | People on the Move appeared first on Folio:.
Refinery29 Brings in Ex-Nylon Editor, TIME Makes 3 More Hires | People on the Move