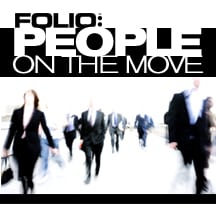 Wild Sky Media has hired Emily Smith as its new CEO. Smith previously served as the company's SVP of content and marketing at Wild Sky Media, a role which Johanna Torres, formerly VP of content and editorial development, will step into.
While serving as SVP of content and marketing, Smith guided Wild Sky Media—a holding company owned by private equity firm Centre Lane Partners—through a transitional period, which included the acquisitions of CafeMom, Little Things, Revelist, and MamásLatinas from the now-defunct RockYou Media, the social media game publisher-turned digital media company, which declared bankruptcy earlier this year.
Before joining Wild Sky Media, Smith served as chief growth officer and president of media at Brit + Co; additionally, she has held leadership positions at Tribune Publishing Company and The Walt Disney Company.
Prior to its acquisition by RockYou and then Wild Sky, Torres was the founding editor-in-chief of MamásLatinas, which she helped launch in 2011.
Here are the rest of this week's people on the move…
Trend spotter Zeynep Tufecki is joining The Atlantic as a contributing writer. Tufecki also serves in academic posts as an associate professor at the University of North Carolina, Chapel Hill's School of Information and Library Science, and a faculty associate at the Berkman Klein Center for Internet and Society at Harvard University. Her writing has appeared in The New Yorker, Wired, and Scientific America.
Evening Post Industries announced Rebecca Alexander as the publisher of Oxford Newsmedia, LLC in Oxford, Mississippi; and Batesville Newsmedia, LLC in Batesville, Mississippi. She will oversee all publications and brands under the two community properties. Alexander has worked with the parent company for 11 years, most recently as publisher of the Summerville Communications Inc. in Sommerville, South Carolina.
Business Insider is adding Ashely Stewart to its editorial team, where she will cover Amazon and Microsoft as a senior technology reporter. Stewart leaves her role as technology reporter at the Puget Sound Business Journal. In 2017, Stewart was named American City Business Journals' best technology reporter by company editors. She will remain in Seattle.
The New Yorker's Michele Moses, contributor and web producer, will soon serve as an audio producer overseeing the production of the magazine's monthly Fiction Podcast, featuring readings and conversations with authors.   
Nate Simmons, former SVP of Consumer Marketing at Time Inc. and more recently SVP and COO at Symantec, Inc., will step into the role of president for the Cloud Services division at Ziff Davis parent J2 Global.
Relevant Magazine's founder and publisher, Cameron Strang, is taking a leave of absence. Cited as a time for healing, his stepping aside from the independent Christian lifestyle media brand and bimonthly magazine is triggered by recent accounts from former staff that he contributed to a racially insensitive environment. The magazine is forming an accountability board of "trusted outside leaders" to repair the brand and guide it through the transition, noting transparency for changes that will occur at Relevant Magazine.   
Clifton Leaf, Fortune editor-in-chief, announced new editorial hires and a promotion:
Effective immediately, Claire Zillman will now serve as senior editor. Based in London, she was co-author of The Broadsheet, and co-chaired both the MPW International Summit and MPW NextGen.
Rachel Schallom

, formerly managing editor at Vice, joins

Fortune

as deputy digital editor. Schallom specializes in digital journalism curating a bimonthly newsletter on the topic, she is also a member of Digital Women Leaders and a graduate of ONA-Poynter Leadership Academy for Women in Digital Media. She is based in New York.

Karen Yuan

moves to

Fortune

as its newsletter editor, managing the daily and weekly feeds. Yuan moves from the

Atlantic

where she developed and launched the magazine's premium newsletter. Based in New York, she has covered significant topics such as Twitter movements and news bots.

Emily Savage

joins

 as social media editor. In that post she will amplify content through Fortune

 social media platforms, as well as strategizing content packaging and performance data. Savage previously served as an associate editor of audience development at

Pacific Standard

magazine.

Lance Lambert

 will

 serve as an associate data editor, tasked with launching a data-driven premium newsletter. Based in the New York office, Lambert previously served as a data journalist at realtor.com, creating content to drive online traffic.  

Among writers joining

Fortune

is a senior writer

Maria Aspan

, she will cover finance and the intersection of business and government policy from New York. She most recently served as an editor-at-large at

Inc

. where she covered finance and oversaw

Inc

.'s annual Female Founders 100.

Bernhard Warner

, based in Rome, joins brand

 as a senior writer and editor for global finance and investing. Having served as a correspondent to Reuters, Warner covers the banking industry and finance in the EMEA. He is also a co-producer on two award-winning short documentaries.

In June,

David Meyer

, will serve

 as a senior writer. The Berlin-based journalist most recently covered technology, regulatory policy and business for Politico Europe and Gigaom.

Nicole Goodkind

, will cover government, business, and politics. Goodkind previously served as a senior politics reporter at

Newsweek

, and has contributed to Yahoo Finance,

Paper Magazine

, and The Today Show.

Anne Sraders

, located in the New York office, joins

 as a writer if finance and investing. Previously writing for TheStreet.com, Sanders was honored with the "Best NextGen Reporting Award" at the New York State Society of CPAs' 2019 Excellence in Financial Journalism Awards.
Edipress Media Asia, publisher of lifestyle and luxury brands across eight Asian markets, will rebrand as Tatler Asia Group. Under the rebranding, appointments of top U.S. media executives will join CEO Michel Lamuniére.
Brendan Monaghan will serve as Chief Revenue and Marketing Officer. Monaghan spent over 12 years at

GQ

in several leadership positions before joining Condé Nast as Chief Revenue Officer & Publisher. Most recently he served as Chief Business Officer of the social-first digital travel brand, Beautiful Destinations.

Joe Zee

is a published author and a sought-after creative director having worked with Yahoo Style,

W

, and

Elle

; and he is the executive producer of the Netflix series

7 Days Out

. Zee will serve as the Global Artistic Director.

Danica Lo

will serve as the Chief Content Officer. Lo formerly served as Digital Director at

Food & Wine

and

WWD

, as well as Digital Editor-at-Large at

Glamour

and Executive Editor at

Epicurious

.
The post RockYou Successor Wild Sky Media Hires New CEO | People on the Move appeared first on Folio:.
RockYou Successor Wild Sky Media Hires New CEO | People on the Move