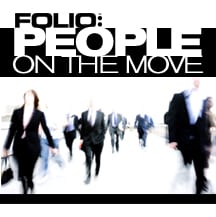 The Atlantic tapped Johanna Mayer-Jones for the newly created the role of SVP of partnerships.
Starting next month, Mayer-Jones will be responsible for leading the company's advertising business and its teams in the U.S., Europe, Middle East and Africa. She will also work closely with Ryan McRae, VP of advertising partnerships, and Jeremy Elias, executive creative director of its creative studio Atlantic Re:think, to develop client partnerships across the brand's platforms, as well as spearheading the expansion of global partnerships.
She joins the brand from The Wall Street Journal and Dow Jones, where she spent eight years in senior sales and marketing roles, and most recently served as the VP of live journalism.
"While the industry continues its rapid pace of change, demanding even more innovation and new thinking from publishers, Johanna brings the best mix of energy, experience and focus to our beloved brand," said Hayley Romer, The Atlantic's publisher and chief revenue officer. "We are thrilled to welcome her as the leader of our award-winning team and have her put her imprint on our important work."
Here are the rest of this week's people on the move…
Hearst named Mahendra Durai as its new chief information officer this week. In this new role, Durai will be tasked with help the company optimize its enterprise technology, secure its data and prioritize the growth of AI and machine learning across its operations. Reporting to Mark Aldam, Hearst EVP and COO, Aldam says that Durai was selected for this role based on his experience as SVP and CIO at IT management software and solutions company CA Technologies where he "has been on the front lines of digital transformation and with his leadership, we'll accelerate our efforts in these arenas."
At CA Technologies, Durai spent the past eight years leading the company's overall IT strategy, including implementing its cybersecurity and privacy solutions improvement plan. Prior to this, he served as the VP of consulting at BMC Software, where he was responsible for overseeing and developing an IT transformation global services practice.
Leah Chernikoff announced that she is leaving Elle after six years with the brand to become direct-to-consumer makeup retailer Glossier's first head of content. Most recently, Chernikoff served as the digital director of Elle.com, a role she took on in November of last year, and has since been responsible for increasing the site's monthly traffic to nearly 14 million views. She first joined Hearst in 2013 from Fashionista.com, where she served as the site's editorial director. In her new role, she will report to both SVP of marketing Alexandra Weiss and creative director Marie Suter.
Elle deputy editor Katie Connor has been tapped to succeed Chernikoff as the new digital director, in which role she will be tasked with overseeing editorial content, social media and original video production. Connor has been with Hearst since 2004 when she joined as an editorial assistant. Since then, she has served as features editor for both CosmoGirl and Marie Claire and then the deputy editor of Cosmopolitan. Her new role begins on April 8.
Elsewhere at Hearst, Andrea Cuttler was hired as entertainment director at Harper's Bazaar. She formerly was the talent booker for "Late Night with Seth Meyers," but prior to that, she served as a features associate at Condé Nast. Additionally, Maxwell Losgar was named the entertainment director for Hearst Magazines. He previously was the casting director at Out Magazine, but earlier in his career, he served as the entertainment editor of Condé's The Talent Group and the features associate at Vanity Fair.
John Homans was tapped to succeed Jon Kelly, editor and co-founder of Vanity Fair's business and media site, The Hive, who announced he was stepping down from his role earlier this month. Homans, who previously spent two decades at New York magazine and has also written for Esquire, Harper's Bazaar and the New York Observer, joined VF in 2017 and served as the top editor for feature stories, which he will continue to do in his new role.  
National Journal announced several staff changes this week. National Journal editor Ben Pershing is stepping down from his role in order to pursue a new opportunity, and Jeff Dufour and Kyle Trygstad were promoted to editors-in-chief.
Dufour, who previously was a senior editor, will now be the EIC of National Journal Daily. He has spent the past three years strengthening the brand's different offerings, including leading the development of features like the Carousel, Bull'sEye and Q&A. Former editor Trygstad is the new EIC of the Hotline, and will be tasked with overseeing the management of the Hotline's editorial operations and National Journal's political coverage. Both will report to the brand's president, Kevin Turpin.
Katie Drummond was tapped as the new SVP of digital for Vice Media this week, according to a report from Variety. In this new role, Drummond will be tasked with aligning the company's video production with its editorial goals, focusing on talent development and creating a consistent voice and approach among the company's global operations. She will also work with the sales, product, experiences and growth teams in order to support the digital team's marketing and advertising initiatives.
Most recently, Drummond spent a year as the deputy editor at Medium, where she helped to oversee editorial, audience development, marketing, platform and curation. Prior to that, she served as the executive editor for The Outline and was the editor-in-chief of Gizmodo before rising to the role of executive managing editor of Gizmodo Media Group. Based in Vice's Brooklyn headquarters, Drummond will report to EVP of Vice News Josh Tyrangiel and will be taking over several responsibilities that former global head of content Ciel Hunter used to have before departing the company in January after 12 years.  
Meanwhile, Vice News hired David Uberti as its first media reporter, tasked with covering the intersection of media, politics and technology. He previously was a media reporter for Gizmodo Media Group's Splinter, and before that, he was a senior staff writer for Columbia Journalism Review.  
Jack Newsham was named the new reporter on ALM's Business of Law desk. In this role, Newsham will cover New York law firms and the state's legal community for the New York Law Journal and the company's other brands, as well as report on the law firm management and finance, competition for talent and law firm-related litigation beats. Previously, he wrote about NY courts for Law360.com and contributed to The Boston Globe's business section.
Robert Powell, the longtime editor of Virginia Business magazine, announced that he will retire from his role after nearly 15 years. According to a report from Talking Biz News, Powell will step down once his successor is named. Prior to joining the magazine, Powell was the associate business editor Richmond Times-Dispatch for over 12 years.
Quartz's editor Sarah Todd is moving to the role of senior reporter for the "Quartz at Work" section, effective April 1. Todd, who has been with the brand since 2015, first came aboard as the deputy editor of the Ideas section and has also served as the pod editor. Prior to joining Quartz, she wrote for American Banker and served as an editor the site' blog, BankThink.
Fortune's Jonathan Baran is joining The Washington Post as a San Francisco-based reporter/editor, in an effort to grow its technology team. Baran has been a video producer since 2012, and most recently served as the West Coast video producer at Fortune. His work has also appeared in Engadget, Time and Reuters. He begins this new role on  April 8.
Katherine Dunn, on the other hand, is joining Fortune as its London-based associate editor. She spent the past two years serving as an associate editor of EMEA Oil at S&P Global, covering the propane and butane markets in Northwest Europe and the Mediterranean.  
Clarity Media Group announced new hires to its Colorado Politics magazine this week, in an effort to expand its editorial focus both online and in print. Longtime Denver-based editor Neil Westergaard will begin contributing a regular column about the city. He previously held the role of editor for the Denver Business Journal and The Denver Post. And John C. Ensslin is joining the magazine to cover local politics, government, policy and civic affairs. He previously spent 25 years as a reporter for the now-shuttered Rocky Mountain News.
AdAge reporter Megan Graham is joining CNBC.com as a reporter covering the advertising industry. She begins her new role early next month.
Business Insider named John Cook as its new investigations editor. Cook formerly served as the executive editor at Gawker Media and as the editor-in-chief of The Intercept. He was also the founder of Gizmodo Media Group's Special Projects desk.
The post The Atlantic Hires SVP of Partnerships Away from WSJ | People on the Move appeared first on Folio:.
The Atlantic Hires SVP of Partnerships Away from WSJ | People on the Move