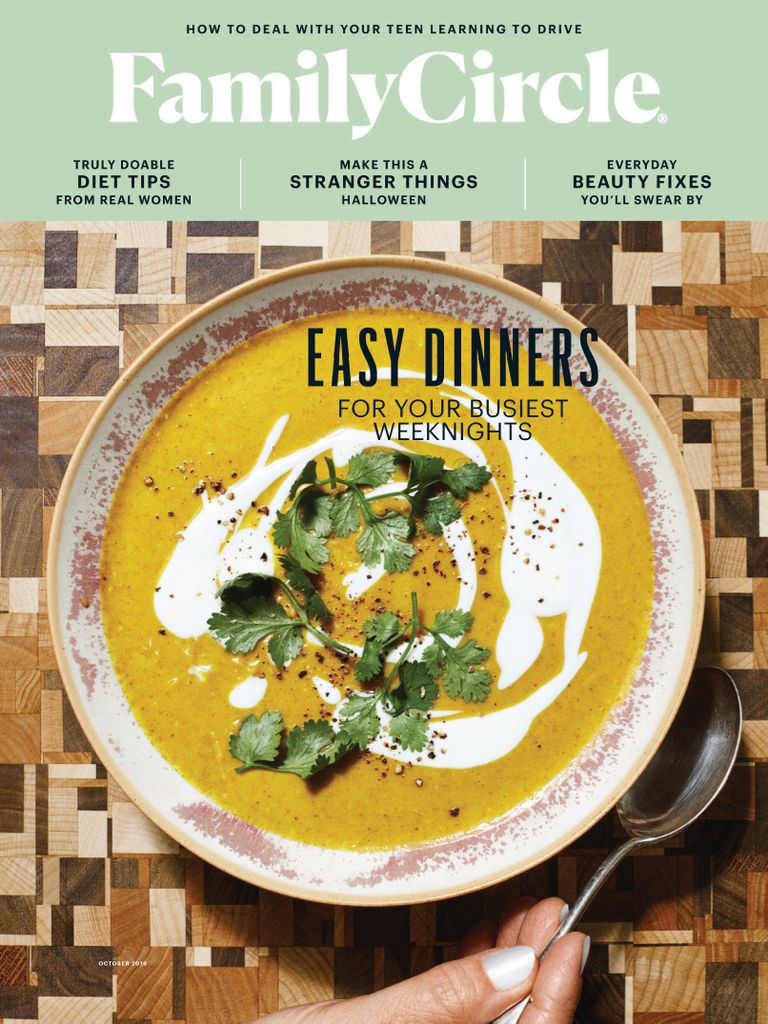 There's no way to spin it. It hasn't been a great year for print.
There will no doubt be print evangelicals who will disagree with this statement, despite seeing one legacy title after another reduce frequency or shutter altogether. But there will also be the print critics smirking and saying I told you so, even though their "print is dead" mantra is pure hyperbole.
The reality of the print magazine business lies somewhere in between these two ideologies. And what we are actually seeing is the industry inching closer to an equilibrium.
This week's news about Family Circle and Autoweek were the latest in a long string of mass consumer magazines throwing in the towel or at least scaling back. However, Meredith—who publishes the 87-year-old Family Circle, as well as Rachael Ray Every Day, which was cut back to quarterly and newsstand only not long ago—also announced this week that it was launching a new title with the stars of the HGTV show Property Brothers.
Additionally, a Meredith spokesperson revealed to us that in the wake of this news, which will result in layoffs, the company is also hiring as many as 200 staffers with digital skill sets. Further, the company purports that Southern Living has been having one of its best years in its history, and Meredith sees a bright future for Real Simple, with a new strategy in the works.
So there are reasonably two different stories to tell about the state of print.
First of all, if print was as healthy as some believe we wouldn't see outstanding publications like ESPN The Magazine call it quits. Or see frequency reductions spreading across the industry like a plague of locusts. Or see book sizes withering away, including September fall fashion previews.
Further, some attempts to turn a magazine around have been futile. Family Circle is the latest example, which did a remarkable job of redesigning its magazine and rethinking it from the ground up, but clearly it wasn't enough to right the ship.
On the flip side, we are seeing demand for print in new ways, namely in branded extensions. The Property Brothers project is one of several examples of mass-consumer publishers leveraging their print know-how to offer an additional marketing channel. Meredith and Hearst have been bullish in this regard for several years, and have celebrated plenty of success with some of their recent launches, including Meredith partnering with Chip and Joanna Gaines to launch The Magnolia Journal and Hearst partnering with Ree Drummond to launch The Pioneer Woman, as well as its ongoing partnership with Airbnb magazine.
The point I'm trying to make here is that print is neither healthy nor in its death throes. Instead, it's in a state of limbo, trying to discover exactly what its new role will be in a marketplace with objectively less consumer demand, and increasingly more competition in the attention economy (not to mention a dire need to find cost-effective formulas to actually produce magazines).
Realistically, this journey for print to "find itself" may take years. And although this may not be the worst year for print quantifiably (still TBD), it has been a loud warning shot for what to expect next year and beyond.
The post The End of Family Circle Is Business as Usual appeared first on Folio:.
The End of Family Circle Is Business as Usual