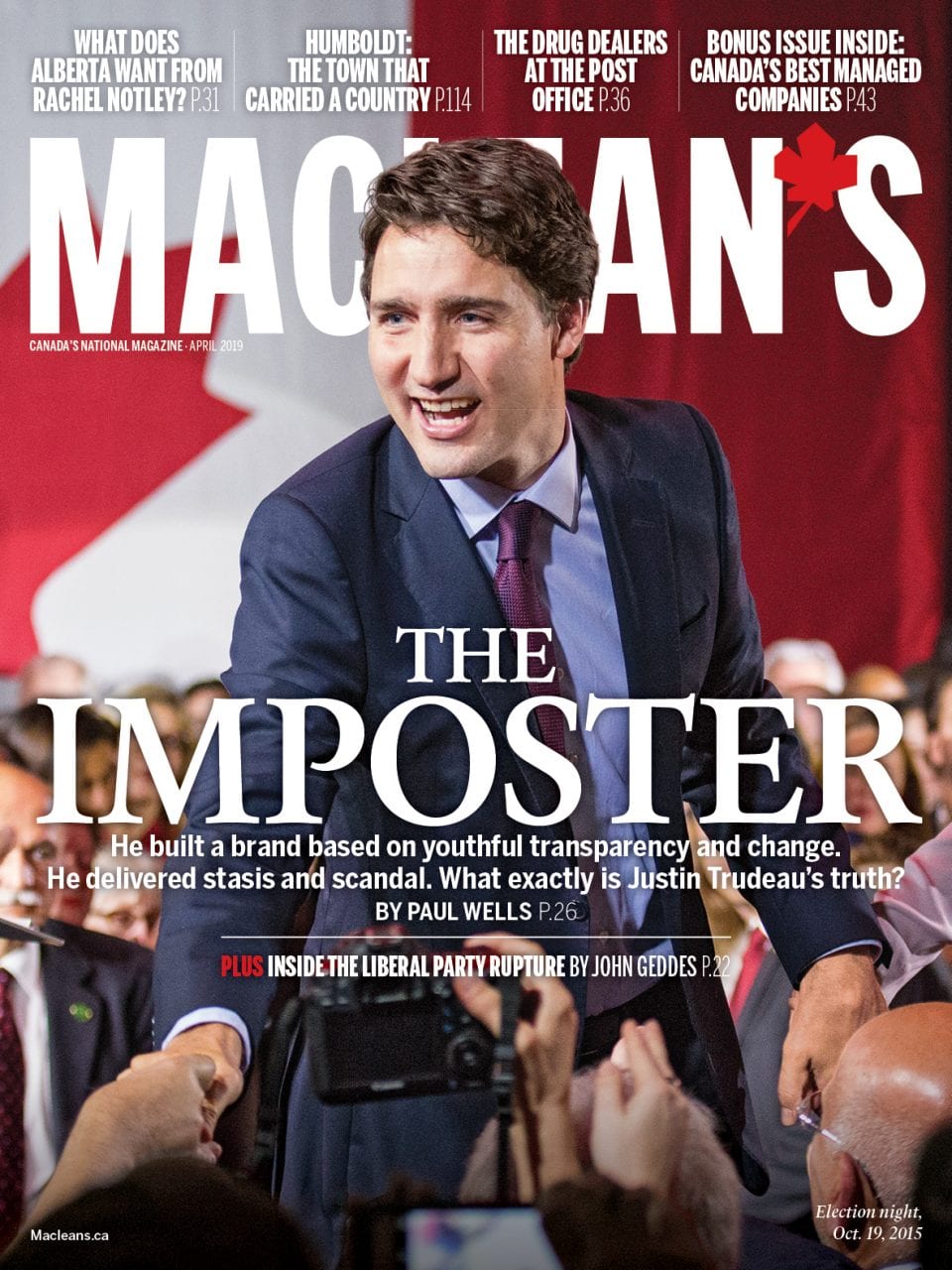 Completing a two-year-long divestment process, Rogers Media, once far and away Canada's largest magazine publisher, will soon pull out of the print media business entirely.
The company has reached an agreement to sell all five of its remaining magazines—including 114-year-old news magazine Maclean's and both the English- and French-language editions of Chatelaine—to St. Joseph Communications, the Ontario-based publisher of Toronto Life and Fashion magazines, among others, the two sides revealed in a joint announcement Wednesday.
Terms of the deal, expected to close in April, were not disclosed.
Other properties headed to St. Joseph in the sale are Today's Parent and Hello! Canada magazines, digital-only Flare and Canadian Business, and Rogers Media's custom content division.
Citing a need to "keep pace with the changes our audiences are demanding," (essentially, more digital media and streaming video), Rogers first began to pull back on its print magazine business in late 2016 when it sold its trade publications to Chicago-based B2B firm EnsembleIQ, instituted sweeping cuts at its remaining magazines and then sold French-language title L'Actualité to Québécois entrepreneur Alexandre Taillefer.
The announcement Wednesday indicated that all current staffers at the magazines involved in the sale will be "offered employment" at St. Joseph, but didn't provide specifics other than that the magazines will continue to be published as usual.
"It was vitally important to us to find a good home for our employees and these storied brands so that the publications live on and flourish in a well-established company dedicated to publishing," said Rogers Media president Rick Brace in a statement. "It was a difficult decision, but one we believe is right as we accelerate our strategic vision and reposition our media business for the future."
The post Rogers Media Sells All of Its Remaining Magazines appeared first on Folio:.
Rogers Media Sells All of Its Remaining Magazines